Hey there, busy trailblazers! If you're reading this, chances are you're dreaming of a getaway but are overwhelmed by the planning, booking, and, well, everything else.
Guess what? Your vacation planning woes are over! At Explore Blue Travel, we specialize in curating epic travel experiences that transform you into your most relaxed, relieved, and revived self. Here's why you should book your next vacation with us.
Why Work With a Passionate Travel Professional?
Expertise: We live and breathe travel, and that means you get the best recommendations, from destinations to activities.
Time-Saver: How can you pour from an empty cup and not be poured into? We take care of all the nitty-gritty details so you can focus on enjoying your trip.
Customization: We're not about cookie-cutter vacations. Everything is tailored to what YOU want.
What Makes Explore Blue Travel Special?
We Celebrate The Busy Women Who Deserve More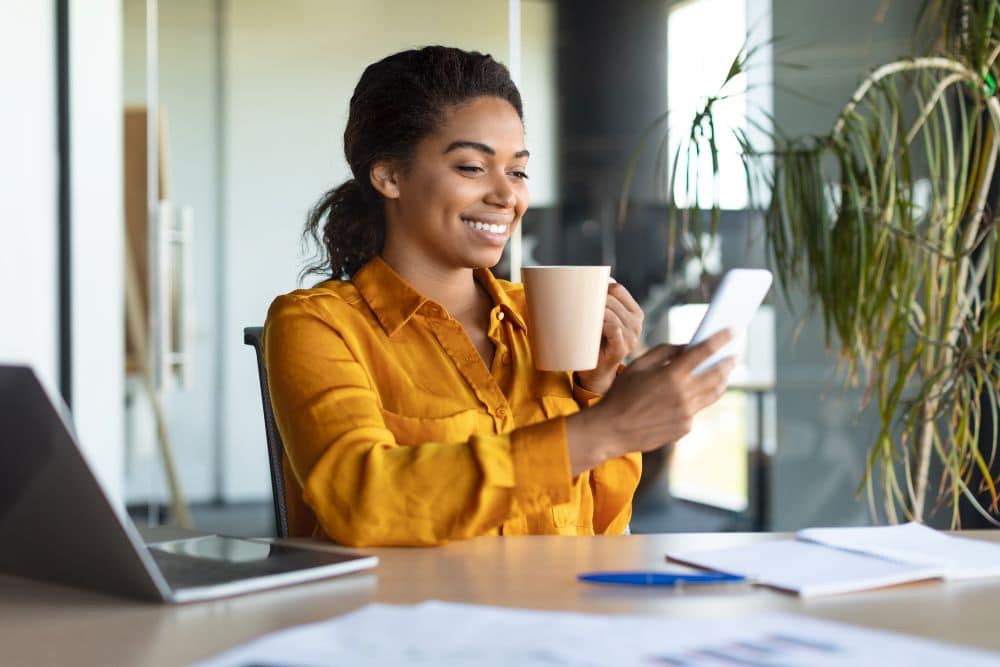 Picture this: A hustling woman who's been there for everyone else but herself. Sound familiar? That's our client, and you're overdue for a soul-replenishing escape.
Boutique Service, Epic Experiences
What sets us apart? We're with you from beginning to end. Here's what you get when you work with us:
Complimentary Consultation: We start with a chat to align your vacation vision with reality.
Planning Guide: Walks you through our seamless process. Say goodbye to guesswork!
Top 5 Luxury Resorts Guide: We spill the tea on the resorts that offer the luxe life you deserve.
Ongoing Communication: You'll always know your next steps.
Travel Preparedness & Destination Guide: From what to pack to where to go—we've got you covered.
Zoom Call Prior to Departure: Any last-minute questions? We sort them out before you jet off.
Travel Gift Box & Support: Because who doesn't love goodies and peace of mind while vacationing?
Why We Exist
We're the passionate force committed to making your travel dreams come true. We exist because you, our trailblazing client, exist. You have dreams, responsibilities, and absolutely zero time to waste. That's why we're here to take one more thing off your plate.
Don't Just Take Our Word For It
Our affiliations and memberships with IATA, ASTA, and ABTP, not to mention our active role in the Allen, TX Chamber of Commerce, prove we meet the highest industry standards. We're rooted in community values and outreach, which translates into a travel experience that resonates with your essence.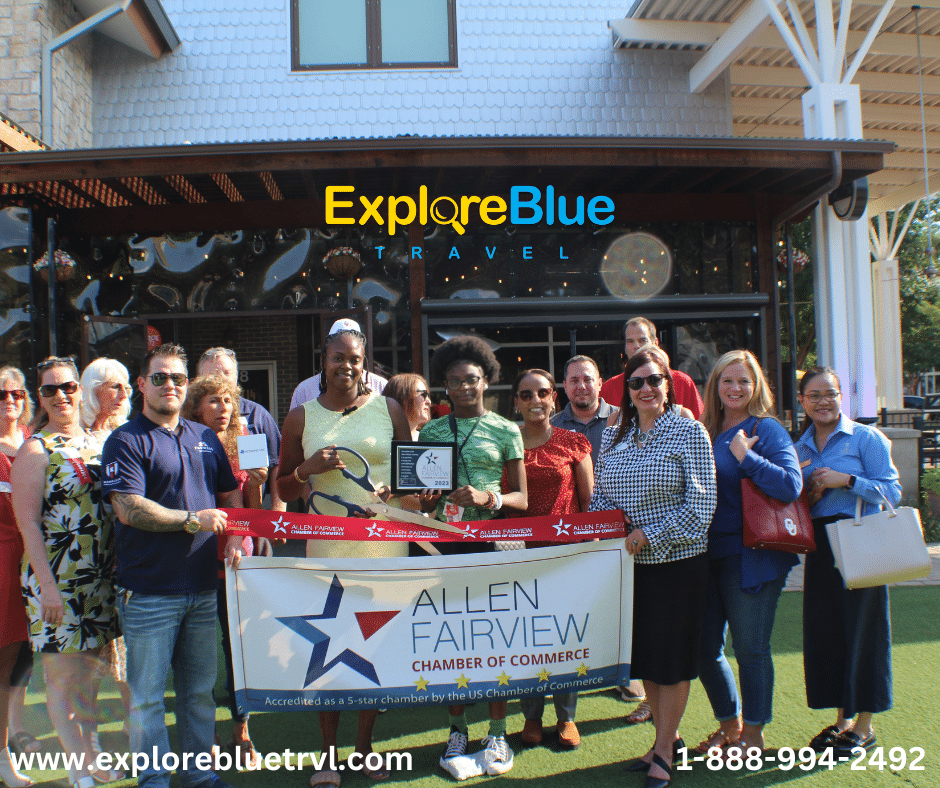 Ready to Take the Next Step? 
If you're not talking about booking a vacation, what are you even talking about? Transform your travel experience today with Explore Blue Travel.
For great customer service, a passionate team, and a vacation that you'll reminisce about for years to come, book a call with us today. Time waits for no one, and neither should you!
So, what are you waiting for? Let's make your travel dreams a reality!