Are you part of the sisterhood that's always dreamed of seeing the world through rose-colored glasses? Well, you're in the right place!
At Explore Blue Travel, we specialize in curating authentic experiences for like-minded women who are constantly prioritizing others yet seeking transformative experiences. Today, we're diving into the most stunning pink destinations that are perfect for reflection and healing. Whether you're into domestic travel or looking to expand your international travel horizons, we've got you covered! 
Why Pink? 
You might be wondering, why pink? Pink isn't just a color; it's a symbol of self-love, compassion, and healing. It's the perfect hue for our community of empowered women looking for rejuvenation and a nod to self-love. 
Must-Visit Pink Destinations
Las Coloradas, Mexico – This pink lake is not just Instagram-worthy; it's a place where you can truly reflect and connect with nature. 
Takinoue Park, Japan – Known for its breathtaking pink moss, this destination offers a serene backdrop for meditation and mindfulness. 
Hawa Mahal, India – The "Palace of Winds" is a rose-colored architectural marvel that will leave you in awe and gratitude. 
Pink Sands Beach, Bahamas – Imagine walking on a beach where the sands are naturally pink! It's as magical as it sounds. 
Torrevieja Pink Salt Lake, Spain – A natural wonder that's not only beautiful but also rich in health benefits. 
Pink Lakes of Las Salinas in California – These salt ponds take on a pink hue due to the algae and are a unique sight to behold.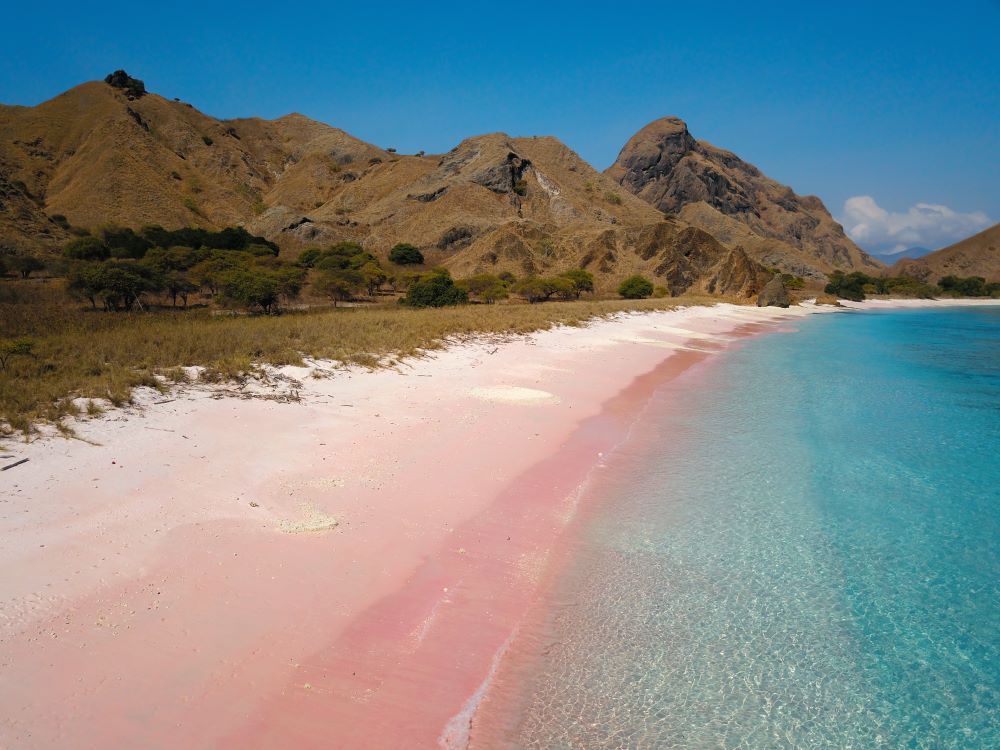 Join Our Next Group Travel Adventure 
Ready to explore these pink paradises with a group of like-minded women? Our women travel group specializes in creating seamless, done-for-you experiences that resonate deeply with your needs. 
So, ladies, if you're looking to pour into your own cup for a change, these pink destinations are calling your name. Whether you're part of our domestic travel tribe or looking to venture internationally, these spots offer something for everyone in our community. 
Inspired to explore these pink havens? Make sure you have subscribed to our email list by clicking here! Share the love with others by sharing this blog.
#PinkDestinations #HealingJourney #SelfLoveTravel #ExploreBlueTravel